The Pain, Pill and Cross your fingers cycle ends here!
You are in trusted hands!
Discover the Procedure people are using to feel stronger, healthier and more pain free than they thought possible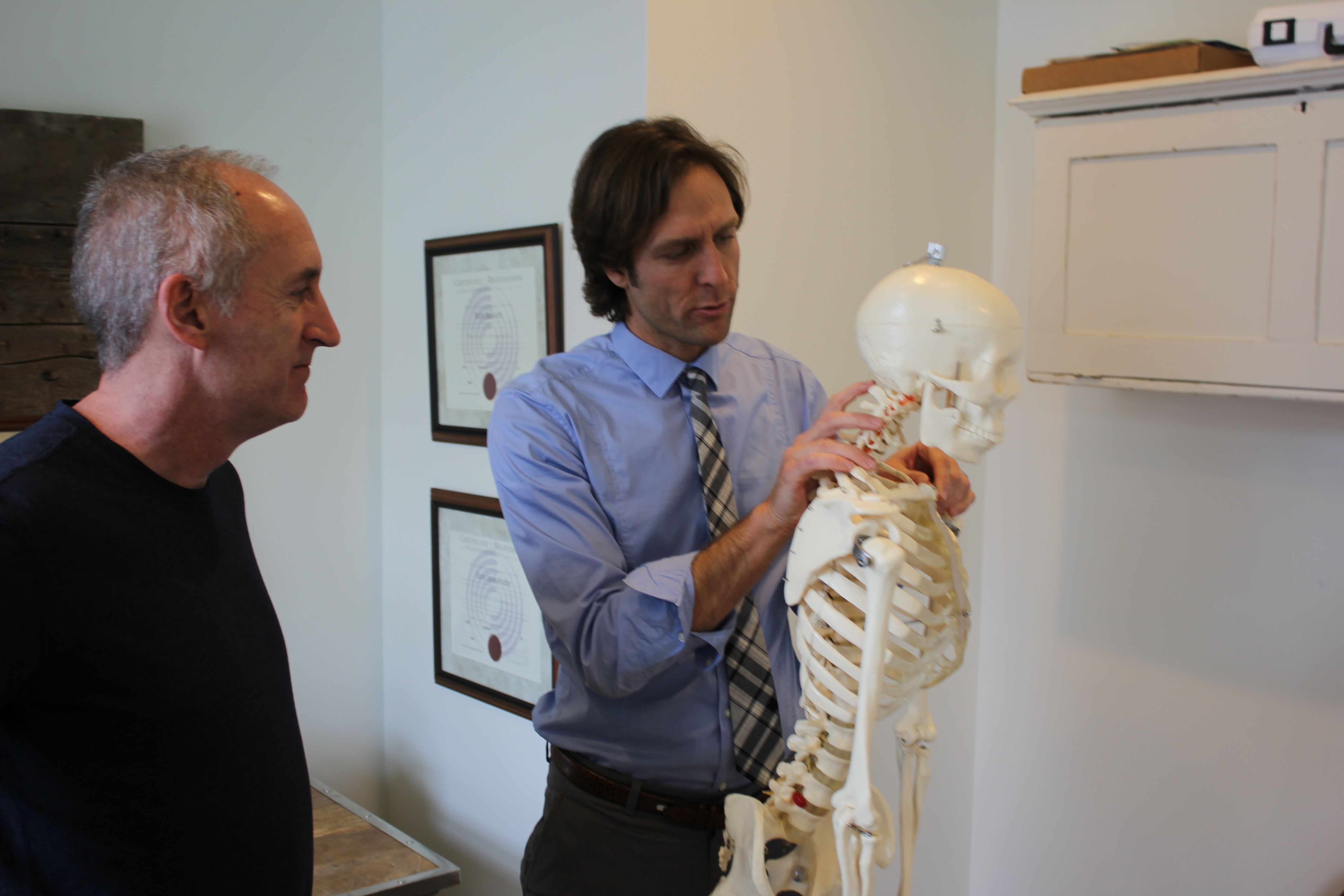 The Stauber Procedure was developed by Dr. Aaron Stauber as an effective solution to treating acute or chronic pain and related symptoms resulting from Meniere's Disease, Motor Vehicle Accidents and old or recurring Athletic injuries.
Through years of research and refinement, Dr. Stauber has uncovered a deeper level of structural tissue damage that to date, has gone 'untouched' by traditional manual therapy methods.
The Stauber Procedure Difference:  Method, Results, Time
The Stauber Procedure is monumentally different than traditional treatments to date, both in method and results.
While most techniques and practitioners focus is on cracking or uncomfortable manipulations of the spine, The Stauber Procedure uses "manual artistry" to shape and remodel damaged tissue, gently align spinal vertebra and release pressure in the skull.  No scary "cracking" or "popping" is ever needed with The Stauber Procedure.  Patients spend up to 60 minutes during a treatment session.  You will not be popped, twisted and rushed out the door!
Through precise manual application (no aggressive popping or uncomfortable manipulations), Dr. Stauber can resolve symptoms of chronic pain and injury by remodeling the body's deep tissue composition and reprogramming poor movement patterns to get patients back to optimal mobility.  This uncovered tissue has been left untreated and neglected for years, yet when treated properly, can bring about monumental shifts in healing.
Treatment program typically last from 6-8 weeks, applied in a non-intrusive, safe environment with first treatment often resulting in immediate improvement.
With over 17 years of practice experience, Dr. Stauber's work has spanned many countries including Spain, Bolivia, the United States and Canada.  He looks forward to working with you to achieve your health goals.
Discover for yourself how The Stauber Procedure is different than anything you've experienced to date!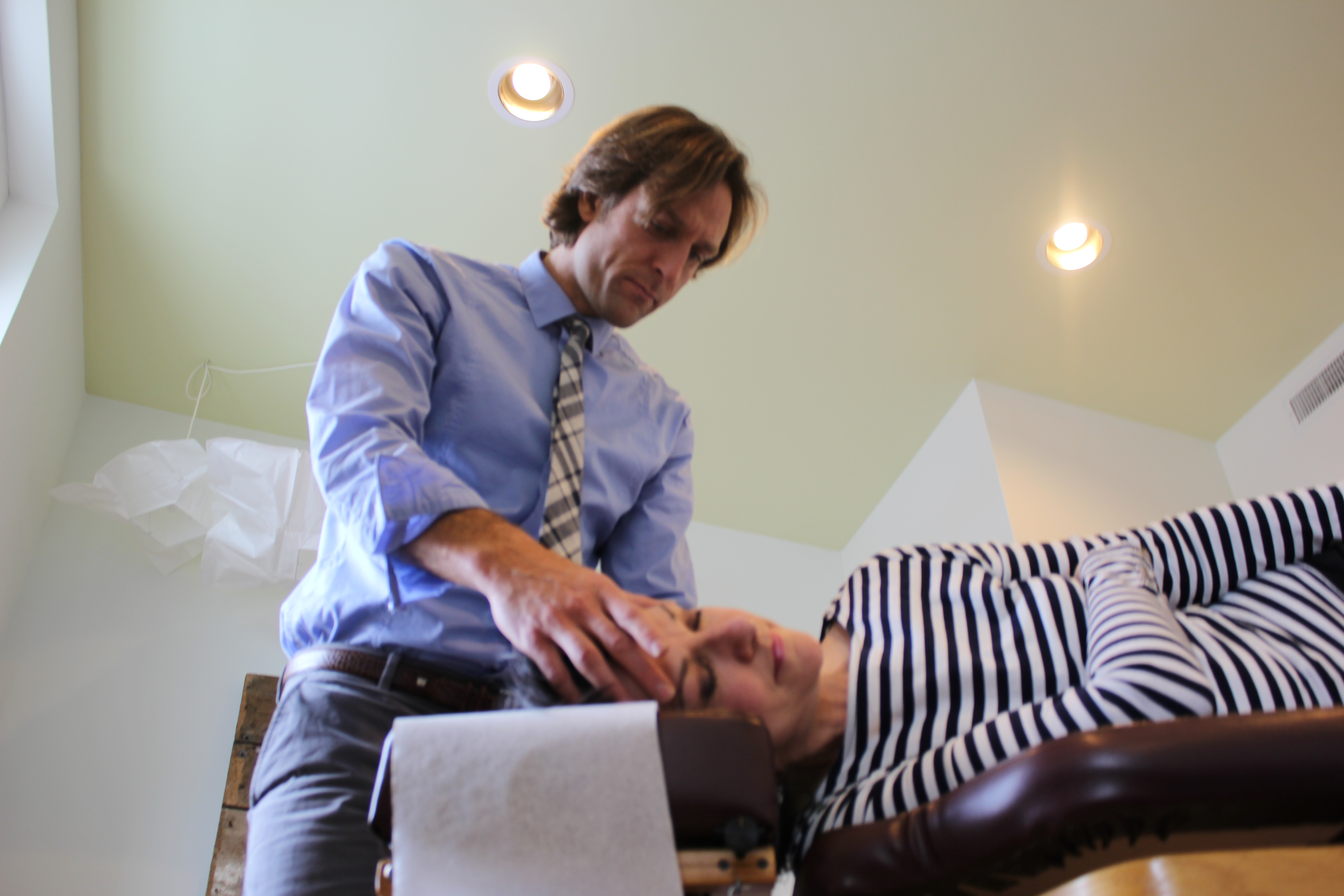 CHRONIC NECK PAIN AND SLEEPING
My friend recommended Dr. Stauber to me.  I have dealt with chronic neck problems since suffering a car accident in my teens.  His approach is not aggressive or invasive.  He doesn't "crack" my neck and back, he gently maneuvers it.  I am also sleeping better at night, which is an added bonus.  I have sent many friends and family to Dr. Stauber and they are all very grateful.
Patti Connors
Facial Pain, Headaches, Brain Fog, Balance Issues, Visual Disturbances
In 2017 I lost 7 months of work due to agonizing facial pain, headaches, extreme brain fog, constant dizziness/balance issues, visual disturbances, neck pain, fatigue, sleep disturbances and muscle pain. I was put on several different medications and went to physiotherapy with dry needling for a full year and although it helped with muscle tightness I was still a mess. I couldn't be in a bright room or outside because the light impacted me so negatively. I had a discectomy and fusion at my C 6-7 approximately 5 years ago so was accustomed to neck pain but nothing of this magnitude and with so many varied symptoms. Due to the dizziness, I couldn't drive so lost my independence. I saw several specialists and they kept giving me medication which I did not tolerate well.
As a last resort I thought I would try another chiropractor which led me to Dr. Stauber after seeing some testimonials online. Within 5 treatments with Dr. Stauber, I started getting clarity. My facial pain went 95% away. I started having energy again and was able to sleep through the night without waking up every 45 minutes from pain. My visual disturbances went away. In fact today I had an eye test and no longer need the prism lenses I had to get last year due to the poor binocular vision I developed. I can only assume that once my cranial nerves were released by Dr. Stauber's treatment, my optic nerve healed.
To say Dr. Stauber gave me my life back would be an understatement. I am at work, driving and enjoying life…I am off all medications. Dr. Stauber has given me exercises that I do at home to keep my spine and tissues healthy. He was able to re-align my top two vertebrae when no other practitioner could.
I am grateful we have someone with the skills of Dr. Stauber in Barrie and would highly recommend him to anyone who is suffering with a myriad of symptoms that no one else can fix. Thank you Dr. Stauber!
Diane