"…the results have been amazing."
I just can't say enough about him.
-Darren Jackson
Dizziness, Post Concussion
I began to see Dr. Stauber June 2017 while suffering from the severe effects of post concussion syndrome. Within a month the dizziness had stopped. My head is literally a different shape than it was when he started. The difference in bringing my quality of life back to almost normal has been amazing. Dr. Stauber worked with me for three months to get me back to work. Part time at first and then back to full time just over 6 months later. He takes a holistic approach to a person's health. I highly recommend him.
Mike Greenfield
Ontario
"To say Dr. Stauber gave me my life back would be an understatement!"
-Diane, Oro Medonte
"…I had so much pressure in my head, I couldn't stand it.  The vertigo was unbearable. Many times I  had to crawl on my hands and knees to the bathroom.   I was a classic example of a Meniere's patient…I feel the best I have in years, I have a lightness…I just feel good!"
Christine McMillan
Ontario
Miracle worker!! I thought I was never going to get better. Life sent me on a roller coaster with a head injury and life changed in an instant!! What IMPRESSED me the most with Dr. Stauber was the fact that his manipulations were life changing; they SAVED me. There were no other alternative treatments that were working for me. Until I found Dr. Stauber my life with my head injury was a disaster. I was at my wits end. My family was falling apart, my career, my life in general. If I could put Dr. Stauber in my pocket I would.
Melissa Doner
Two years ago I heard people talking about Dr. Stauber's unique care.  After almost 35 years of trying to repair back problems, I feel 100% better.  It's been almost 10 months of no pain; therefore I am excited to recommend him to anyone who will listen.
Helen Bouffard
Sudbury, Ontario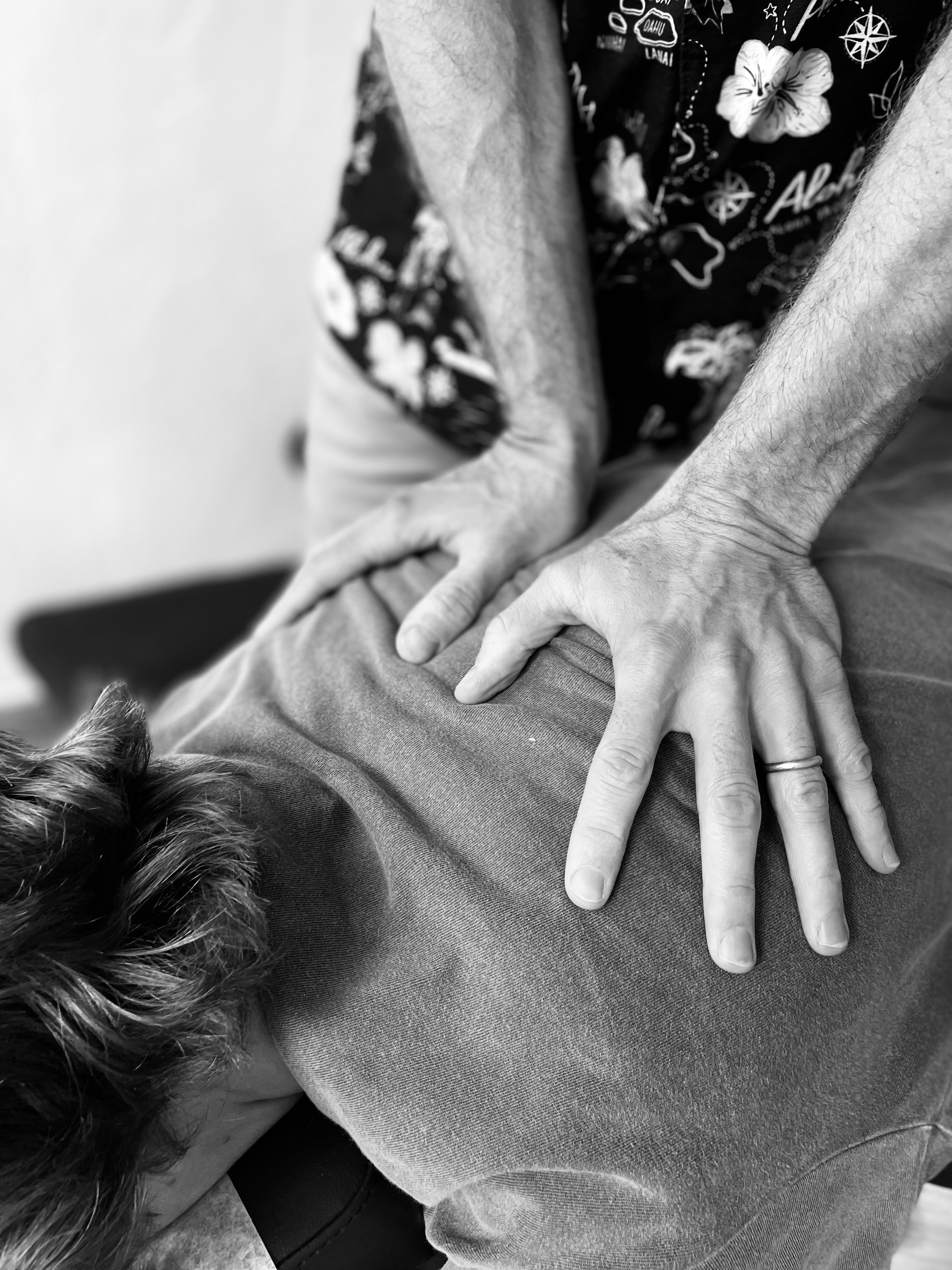 Migraines, Jaw & Back Pain
I initially came in for migraines and neck pain.  Dr. Stauber has an extremely gentle, effective technique.  When I leave his office I always feel much more space in my skull and length in my spine.  His work also lasts.  He has literally restructured my skull, jaw, neck and back. I have recommended several friends and colleagues to Dr. Stauber and will continue to.
Meghan Havrda
Summerland, California
I first met Dr. Stauber after suffering a concussion while snowboarding.  Ten days after I hit my head, I was still experiencing pain, dizziness, blurred vision and difficulty concentrating.  After one session with Dr. Stauber my symptoms had been reduced by about 80%-after the second session, they were gone completely.
Brett Piggott
Bunberry, Australia
"I am grateful we have someone with the skills of Dr. Stauber and would highly recommend him to anyone who is suffering with a myriad of symptoms that no one else can fix.  Thank you Dr. Stauber!"
-Diane
"I consider myself extremely lucky to have found, a top-notch doctor in upper cervical issues.  Under Dr. Stauber's professional care I have been able to reach, in a relatively short period of time, a level of stability that I had previously not achieved even after 25 years of adjustments from other practitioners."
Zak O'Connor
Ontario
Address
Stauber Chiropractic
1528 6th St. #120
Santa Monica, CA  90401